Town of the Baroque
Martina Franca is the biggest
and highest town in the Itria Valley and enchants for the abundance of its architectural decorations, made of
calcium stones
and is characterized by the mixture of Baroque and Rococò lines. The beauties of Martina Franca include not only the ancient monuments and little houses finished with white calcium, but comprehend also the territory around the town, which boasts
wild natural glimpses
and protected areas, all to be discovered. According to local historians, the origin of Martina Franca should date back to X Century, when on S. Martino's Mount rose up a small village of Tarantino's refugees, escaping Saracen devastations.
To be seen
Once surpassed the Arch in September XX Square, that leads into the charming ancient hamlet and into the "Ringo"*, pass through Roma Square, where there is the solemn Ducal Palace(now the headquarter of the municipality and known for its beautiful rooms and the Municipal Library)
Visit Plebiscito Square, with its Civic Tower; The University Palace and S. Martino Cathedral, the "feather in the cap"of Martina Franca Baroque, whose solemn facade is decorated with the image of the Patron Saint; reach Maria Immacolata Square, also known as "The Colonnade" (the charming salon of the town).
Discover the wonderful Palaces, scattered all around the town; among them, the most famous are: Ancona Palace,Motolese Palace, Martucci Palace, Stabile Palace and Maggi Palace.
Among the churches, apart from S. Martino Cathedral, the most important ones are: Church of Madonna del Carmine;Church of S. Domenico; Church of S. Antonio and Church of S. Francesco da Paola.
The emblem of Martina Franca: Cappellari House, or "Little Hospital", called in this way because it was an old shelter for orphans and sick people.
For the adventure lovers, leaving the center of the town,it is suggested a visit to " Nove Casedde Caves",where remains of a necropolis have been rediscovered, or an engaging exploration of the Natural Regional Oriented Reserve "Delle Pianelle" Woods can be done (this is the third Italian green lung, where it is possible to make excursions by foot, or by bike for more than 15km of equipped paths and where it is also eventually possible to make a little pause in one of the picnic areas, fitted inside the Reserve).
*Ringo is a dialect words that probably derives from the German word "Ring", that has the same meaning of the relative English word (NdT)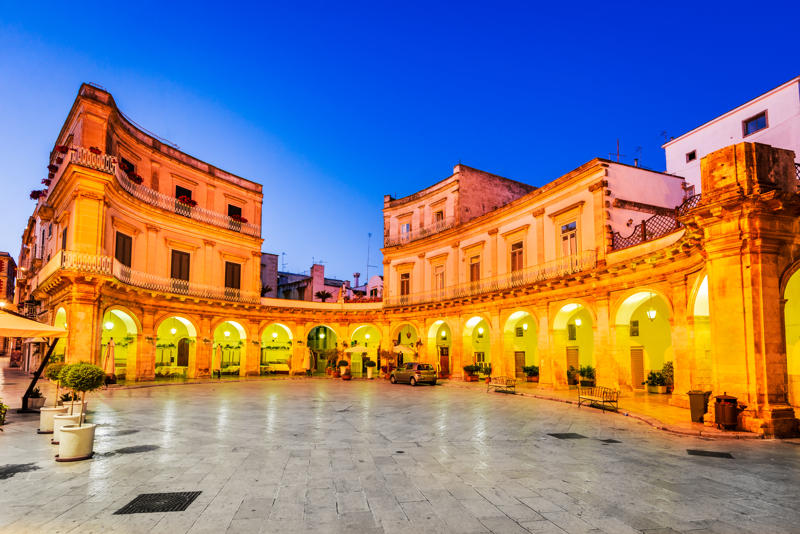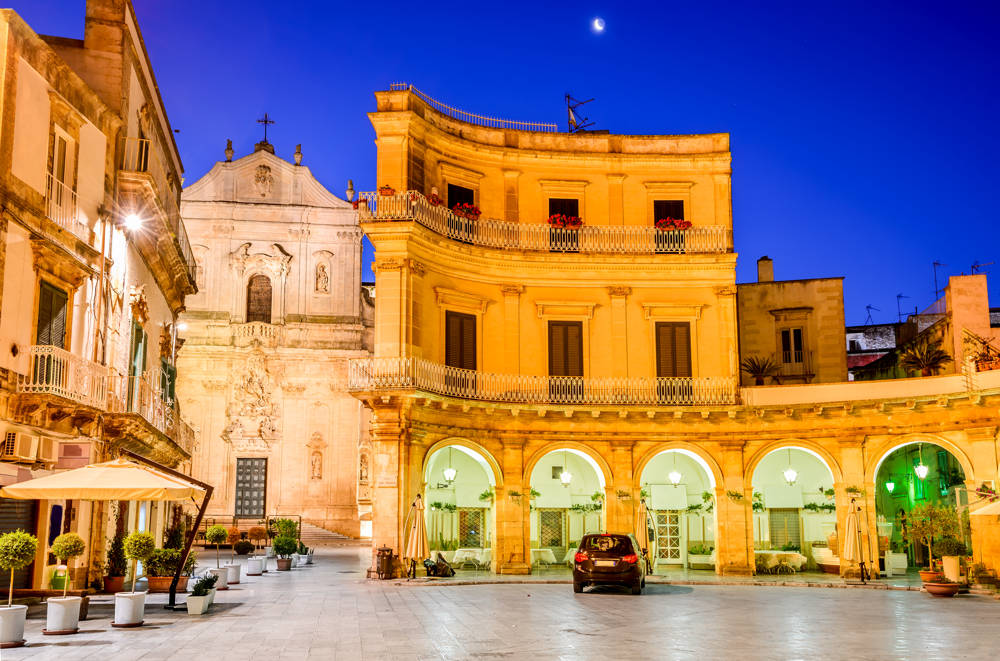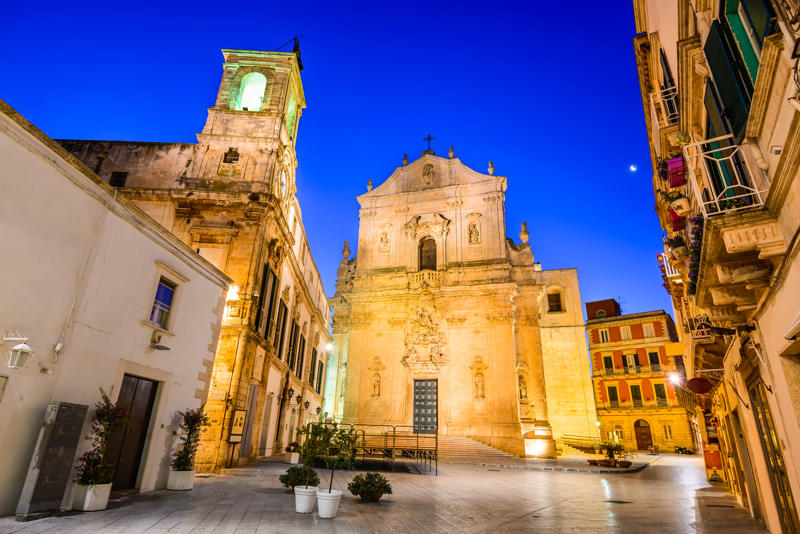 Main events
S. Martino Fair on November 11th and the Chocolate Party, in the same period.
Il Itria Valley Festival: it was born in 1975 and takes place between July and August; during this Festiva are performed operas, sacred and classical music and recital. The Itria Valley Festival is among the most important European Festivals and offers above all unpublished titles.
The Ghironda: it is an itinerant show that brings in town the best musicians and interpreters of popular culture, who come from the five continents.
UNMISSABLE
: his Majesty
Martina Franca Capocollo
a really good salami, obtained from the swine muscle band; it holds the unmistakable scent of the oak woods and of the Itria Valley fizzy air.