"One of the best town in Italy" and "Orange Flag"
Cisternino was built on a calcareous terrace, to dominate the Itria Valley. It has Messapian origins, with influences of different domination, mainly Roman and Norman ones. The Old Town maintained in the four districts called "Bère Vecchie","Schelled","U'Pantane" and "L'Isule" its ancient Eastern charm, that is a labyrinth of little streets, overlooked by little arches, white houses leaned in one another with stone balconies. From the panoramic viewpoint of the public gardens, the sight opens up on the countryside, full of vineyards, olive groves, fruit trees and large farms, that blend with the about 200 hectares of Mediterranean scrub and pine forest, subjected to forest restrictions.
To be seen
PStarting from the Big Door,that with its 17m high Tower, represents the most important entrance to the heart of Cisternino; then walk on the shiny "Chianche" and come in the thick urban pattern of the town, which has a Medieval imprint. Get lost in the maze of little streets, where white calcareous houses, alleys decorated with geraniums, staircases, loggias, and arches interchange each other.
Follow the street that, through the ample Vittorio Emanuele III Square, leads to the Small Door, with its beautiful Clock Tower, the symbol of Cisternino, planned in 1850 by Curry Masters, who were the same creators of SS. Medici Cathedral.
DStarting from here, the most important historical palaces of the town can be visited, such as Amati Palace, Bishop Palace, or Baron Palace, Punzi Palace, Riccio-Capece Palace and Governor Palace.
Among the churches to be visited, we suggest you the little Church of S. Lucia, the Church of the Purgatory Mount, the S. Nicola of Patara Cathedral, with the annexed hypogeal church and its Museum of Contemporary Art, the Church of S. Cataldo, the Church of S. Quirico and the Sanctuary of Madonna of Ibernia.
In the countryside of Cisternino there are many rural houses, examples of the typical Apulian field large farm; among them, the most important are Montereale large farm, Cenci Villa, Devitofranceschi large farm, Montanaro and Costa large farms.
Noteworthy is also the Climate Museum, in Libertà Street, in Caranna (a district of Cisternino); it was open in 2011 and is one of a kind.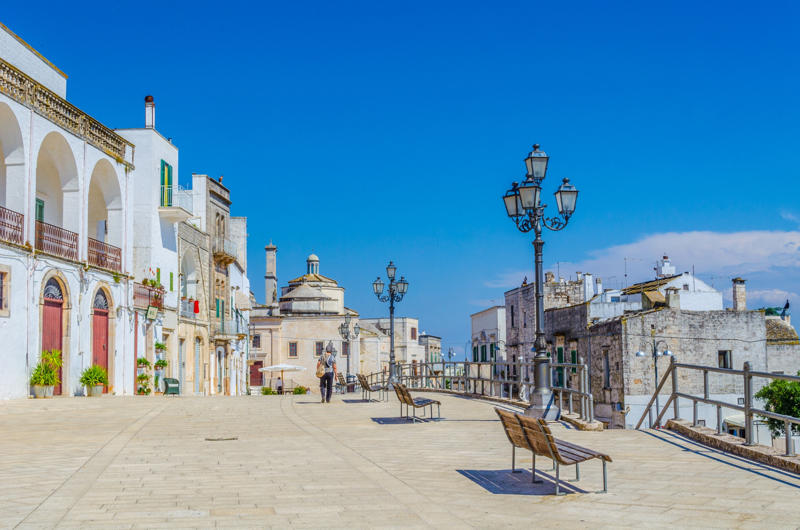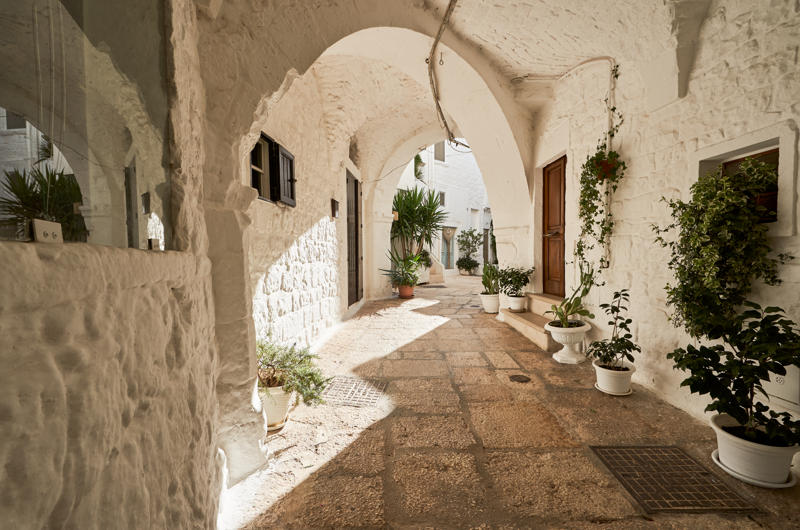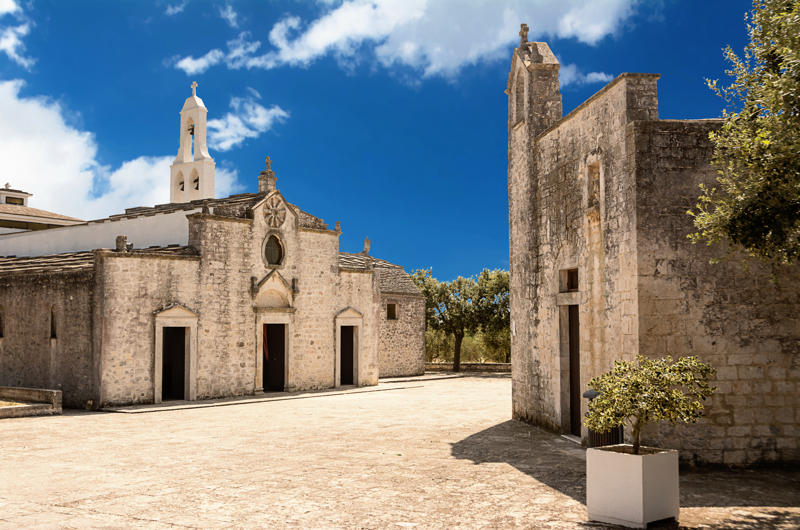 Parties and events
Alterfesta
Singing Stone Festival
Itria Valley International Festival
Holy Sounds and Sounds from the Planet Festival
Senses Festival
Many country festivals, in the main districts of the town, such as Caranna, Casalini, Marinelli and Sisto
UNMISSABLE
: the most famous and tasty "bombette", delicious suine meat roll, stuffed with cheese, or salumi, with an explosive taste ( for this reason, they are called "bombette", that is "little bombs")..